Japanese Inoac Corporation And Vua Nem Officially Launches Aeroflow Fit+ Mattress
INOAC Living Vietnam, which is a subsidiary company of Japanese INOAC Corporation, cooperates with Vua nem to introduce a new product called Aeroflow Fit+ at Vua nem showroom, 23 Le Van Luong, Hanoi, Vietnam
Aeroflow Fit + Mattress is the first PU foam mattress with the multi-layer structure of INOAC Corporation in Vietnam, with numerous outstanding features. The combination of Memory Foam and high-elasticity Base Foam brings about the soft feeling and embrace of body curves. This mattress has a pro of air ventilation thanks to the use of Mixel Cube, which is exclusively invented by INOAC, and profile-cutting structure of Base Foam. These two features will certainly win the Vietnamese customers.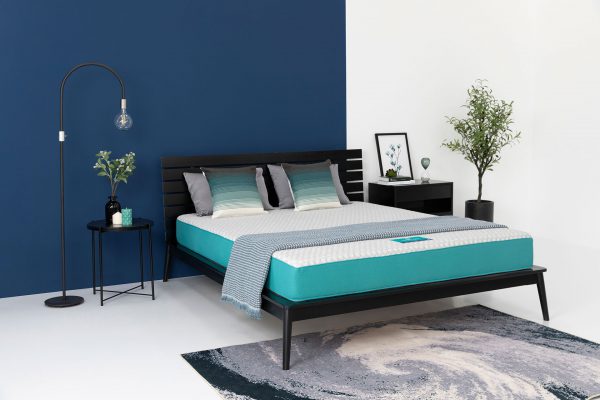 "INOAC Corporation always considers Research and Development the key to success in every material type and product. Aeroflow Fit+ mattress is one of the products resulting from R&D activities. We have researched the suitability of three PU Foam types out of more than 300 existing PU Foam ones, and the optimal structure of three layers to create the resonance of features. Aeroflow Fit+ mattress is a Japan quality product that helps to improve Vietnamese consumers' sleep." said Shigeki Yamada, General Director of INOAC Vietnam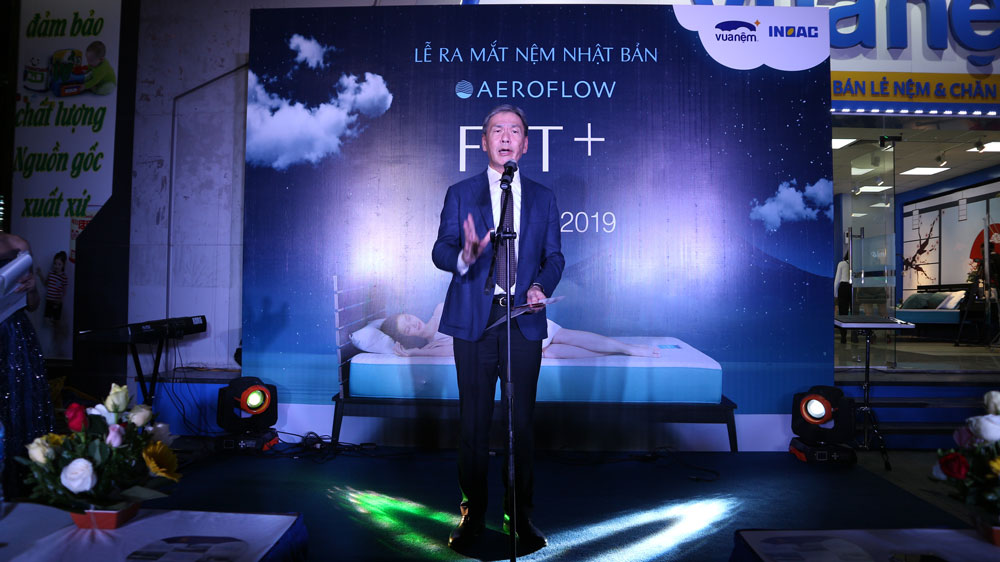 Aeroflow Fit + mattresses are exclusively distributed at Vuanem, with prices ranging from 13 to 22 million VND, promising to be a companion with Vietnamese customers in the journey to balance life from sleep.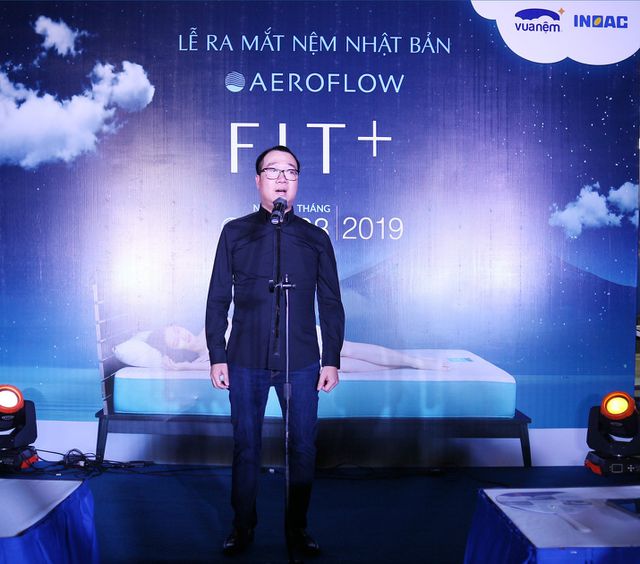 At the event, Mr. Hoang Tuan Anh, CEO of Vua Nem shared "The launching event of Aeroflow Fit+ mattress is to reaffirm the strategic cooperation relationship between INOAC Corporation and Vua Nem. In recent years, we are proud to be the first retailer to bring Japanese mattresses to Vietnamese consumers. Operated under the principle of "Customer first", Vua Nem is committed to bringing to customers the carefully selected mattress products from both Vietnam and foreign reputable manufacturers."
The event was held from 6:00 PM to 8:00 PM on 8 August 2019 at Vua Nem Store 23 Le Van Luong, Hanoi. The event welcomed the participation of a famous actor Lan Phuong and held numerous interesting activities.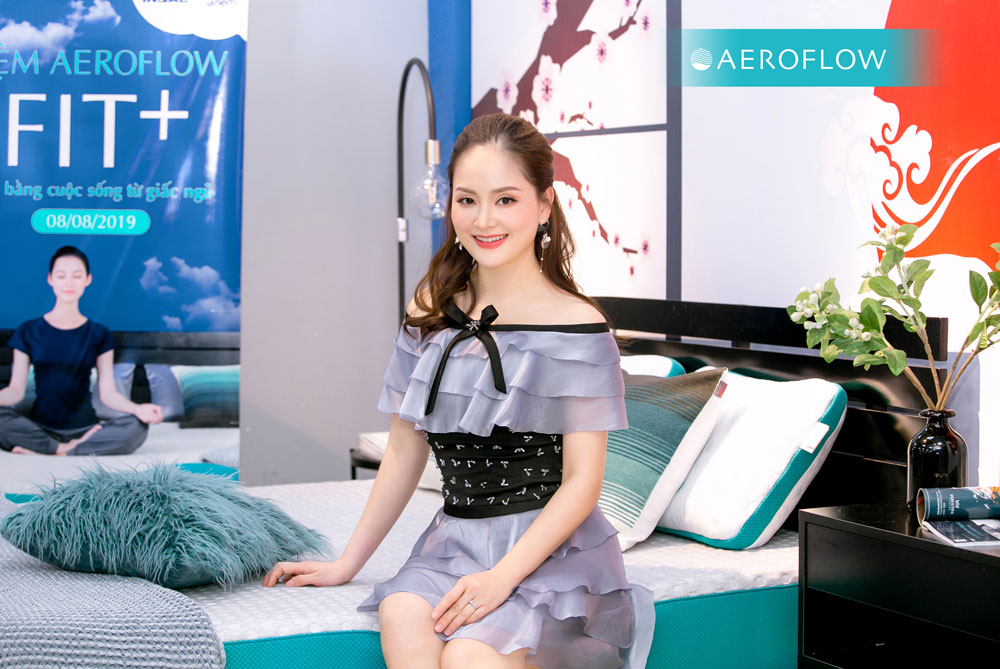 On the occasion of new product launching, INOAC and Vua Nem have the promotion program for customers buying Aeroflow Fit+ mattress from 8 August to 15 August 2019:  
Get a free bedframe at the size of Aeroflow Fit+ mattress worth up to VND13,800,000 (*)

Get an Aeroflow fCloud pillow worth VND945,000

Get a voucher worth VND 200,000 to buy Aeroflow fCloud pillows
(*) Applied to Aeroflow Fit+ mattress sized 120x200x20cm; 160x200x20cm and 180x200x20cm at Hanoi, Ho Chi Minh, Hai Phong, Hung Yen, Can Tho, Da Nang
Buy Aeroflow mattress at other size or in other province: Discount 10% + Get an Aeroflow fCloud pillow + Get a voucher worth VND200,000 to buy Aeroflow fCloud pillows.
Thông tin về Tập đoàn INOAC Nhật Bản:
Tập đoàn Nhật Bản INOAC là Tập đoàn tiên phong và dẫn đầu trong lĩnh vực sản xuất PU Foam tại châu Á từ năm 1954. Với hơn 100 nhà máy và cơ sở R&D. Tập đoàn INOAC hiện đã phát triển hơn 300 loại PU Foam khác nhau, ứng dụng rộng rãi từ các ngành công nghiệp đến ngành hàng tiêu dùng hàng ngày.
INOAC Living trực thuộc Tập đoàn INOAC Nhật Bản, tập trung phát triển hàng tiêu dùng sản xuất từ PU Foam, trong đó có sản phẩm nệm và gối. Aeroflow là thương hiệu mang tính chiến lược toàn cầu, đồng thời là thương hiệu đầu tiên được Tập đoàn INOAC giới thiệu tại thị trường Việt Nam từ cuối năm 2016.