Launching Aeroflow Wave – new product of Inoac Japan in Vietnam
On June 2 nd , 2018, Inoac has cooperated with distributor Vuanem (Dem.vn) in order to organise launching event for new mattress Aeroflow Wave at showroom 67 Nguyen Huu Canh Street, Binh Thanh District, Ho Chi Minh city.
Aeroflow Wave is the new product under brand Aeroflow, exclusively distributed by Vuanem in Vietnam market. Aeroflow Wave inherited superior features from Mixel Cube, material used for women bra, such as: latex-like touching, durability, good resilience, high ventilation. The profile-cutting structure on the top layer helps to support your body with dots, increases blood circulation and gently massage your body as waves.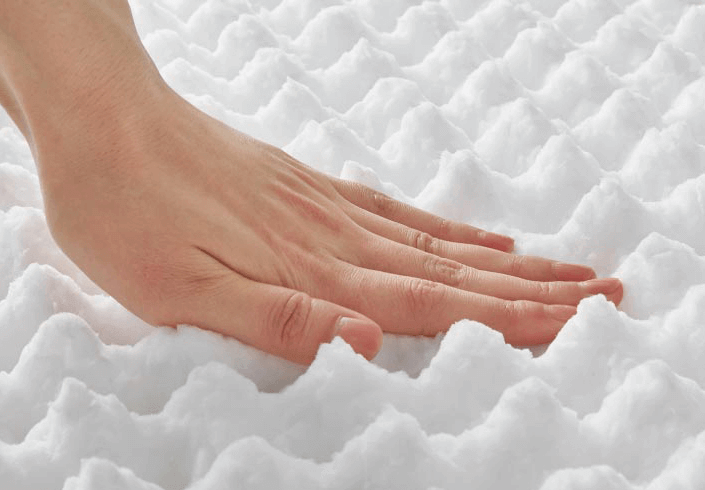 Profile-cutting structure on the top layer helps to massage your body gently
In spite of heavy rain, launching event of Aeroflow Wave has still attracted many customers and journalists to attend. Especially, the appearance of MC – Actress Oc Thanh Van in order to experience Aeroflow Wave has brought an exciting atmosphere to attendees at the event.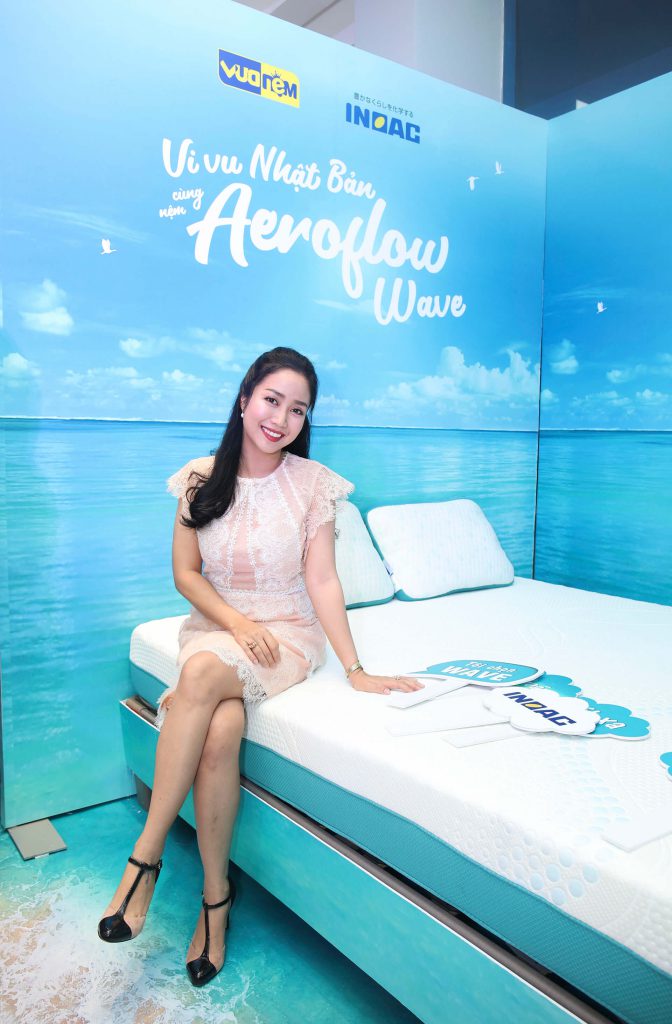 Oc Thanh Van was one of the first customers having opportunity to experience
Aeroflow Wave
And very excited to share her thoughts about this products
Event attendees were exhilarated as being the first customers to experience new product – Aeroflow Wave mattress. Many people were delighted when they received valuable gifts from event's activities.
Customers were happily joining minigames and receiving gifts at the event
During launching period, the official distributor of Aeroflow – Vuanem( Dem.vn) has many attractive sale promotions for customers purchasing Wave mattress from 02/06 to 31/07/2018. Specifically, when purchasing Wave masstress during this period, customers will receive a gift set with value of 1,8 million Vietnam dong and 01 REWARD CODE in order to enter lucky draw with prizes of 01 FREE TRIP TO JAPAN of 30 million Vietnam dong and other valuable prizes.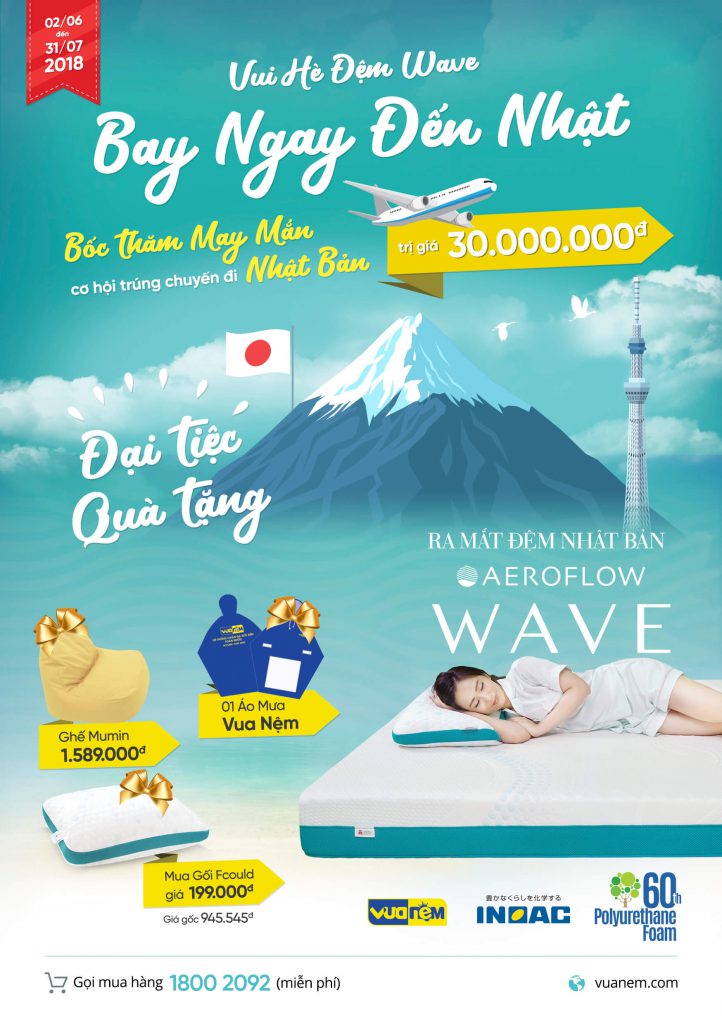 Moreover, customers can experience Wave mattress at home within 120 nights with promotion "120 nights trial". In any case that customers do not satisfy with Wave matress in these 120 nights, Vuanem will allow you to exchange it for a new mattress or return and get full refund.
Please contact this number for more details about our product and purchasing policy:
Hotline: 1800 2092
Customer service: 1800 2093