corporate summary

corporate philosophy

inoac group history

global network

inoac in your life

promise to future
CORPORATE SUMMARY
AEROFLOW is a trademark of INOAC Living Vietnam, a subsidiary of INOAC Japan.
Company name
INOAC CORPORATION
Established
1926
Incorporation Capital
720 million yen
Representative Director
Soichi Inoue (CEO)
Employees
1.705 (as of December 31, 2015)
Net Sales
161.600 million yen (as of Dec. 2015)
Main Businesses
Development of materials based on polyurethane, rubber, plastic and synthetic materials; development of products using these materials; and the application of new material products in automotive, two-wheeled vehicles, information technology products, housing and construction products, as well as products closely related to consumers' lifestyles, such as cosmetic goods
Head Office
2-13-4 Meieki Minami, Nakamura-ku, Nagoya, Aichi, 450-0003
Head Office (Tokyo)
4F Osaki West-city Bldg., 2-9-3 Osaki, Shinagawa-ku, Tokyo, 141-0032
Offices
Sales Headquarters, Tokyo, Chubu, Hokuriku, Osaka, Kyushu, Minamikyusyu, Sapporo, Tohoku, Hamamatsu, Shizuoka and Hiroshima
Research Laboratory
INOAC Technical Center Co., Ltd.
Overseas Locations
North America, Europe, China, South Korea, Southeast Asia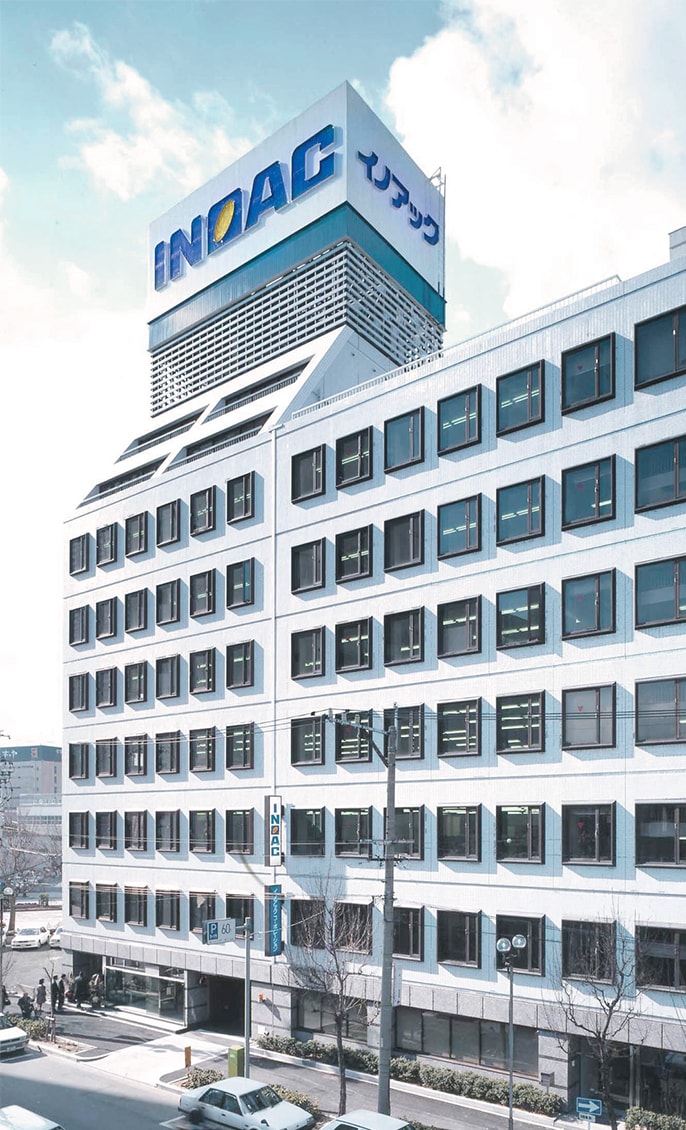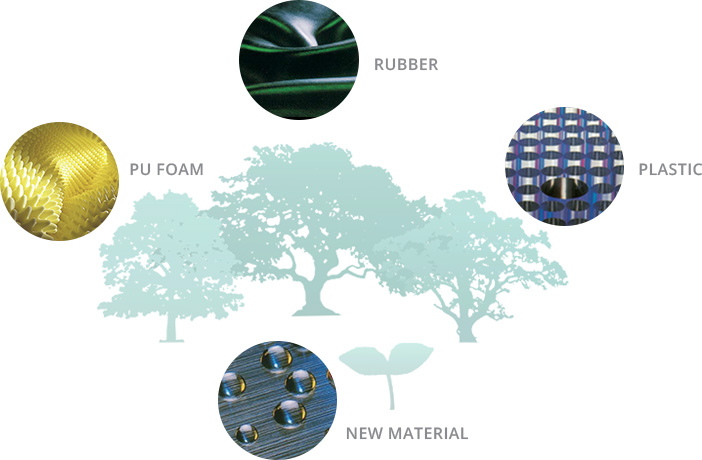 corporate philosophy
INOAC intents to create a beautiful forest comprising many trees of varying characters, rather than raising a single tall tree.
INOAC was the very first to start the foaming technology of polyurethane in Japan and has become a leading company of polyurethane technology.
However, rather than specializing in a single area of business, INOAC added other materials such as rubber, plastics and compound materials.
As if we were creating a vast forest with seedlings, we developed many new businesses (=trees) by handling such new materials
INOAC has expanded its business like a global forest that reaches to Japan, Asia, USA and Europe with varieties of unique specialties in material development, product manufacturing and service supply to contribute a more comfortable life for society.
innovation & action
INOAC, as a talented group, has lead the world's material research in the area of high polymer chemistry, and continually develops and optimizes technologies for the market needs with its talents and years of experience and INOAC prides itself on these areas of strength.
INOAC believes that it is unique and free thinking and energetic action which enables us to create products which go beyond expectations.
This is what makes us a leading company full of innovation.
INOUE RUBBER CO.,LTD (IRC) began as a manufacturer of bicycle tires and tubes.
1926

Began exporting IRC brand tires and tubes. Began overseas operations.
MTP KASEI CO.,LTD (MTP) was established as a manufacturer of Polyurethane foam
1954

Started manufacturing PU foam for the first time in ASIA.
1955

Entering into the automotive components business TOYOTA ToyoAce adopted urethane insulation for the first time in Japan
1957

1959

1959

Established Associated Rubber Industries, INOAC Group's first overseas joint venture in Sri Lanka, beginning overseas operations.
Established Anjo Plant in Anjo, Aichi to meet the rapidly growing demand for polyurethane foam. Began building production bases around Japan.
1961

Established an office in the United States planning to export tires and tubes to North America. Expanded overseas business bases.
Established Inoue Rubber (Thailand) Public Co., Ltd. as a joint venture in Thailand to produce motorcycle tires and tubes.
Established a joint venture in Indonesia (currently P.T. IRC INOAC Indonesia) to manufacture polyurethane foams.
Established Hukla Japan Inc., a joint venture with Hukla GmbH of Germany and Matsuzakaya Japan to manufacture and sell sophisticated furniture. Entered the furniture business.
1973

Commenced the production of cosmetic containers, beginning the cosmetic container business in earnest.
1975

INOUE MTP CO.,LTD was established as a result of merging the industrial rubber and plastic business of IRC and MTP.
1980

Established a joint venture in Canada (currently Intertec Systems LLP.) our first joint venture in North America, beginning preparations to locally produce automotive interior products. Began operation in North America in earnest.
1985

Renewed company name to INOAC CORPORATION.
1990

Established INOAC Technical Center, Co., Ltd., a comprehensive research institute in Hadano, Kanagawa
Integrated the living and lifestyle goods businesses to establish a new, comprehensive planning and sales company INOAC Living Co., Ltd.
Established Pochet INOAC in France and Shanghai Inoue Xin Yi Plastics Co., Ltd. in China, joint ventures to manufacture cosmetic containers. Began operations in China in earnest.
Established INOUE RUBBER VIETNAM CO.,LTD
Introduced YES system, an environment-friendly polyurethane foam manufacturing system at the Yana Plant, for the first time in Japan
Established INOAC VIETNAM CO.,LTD
Established Taketoyo Plant in Aichi to manufacture PORON®, microcellular polymer sheets.
Established Inoac Housing & Construction Materials Co., Ltd. to deal with housing materials and piping materials for infrastructure.
Established INOAC POLYMER VIETNAM CO.,LTD
Commenced production of PURECELL®, the thinnest foam in the world.
Established INOAC LIVING VIETNAM CO.,LTD to develop and sell consumer product in Vietnam.



INOAC GLOBAL FIELD
INOAC has manufacturing and sales networks across the world with the main sites located in North American and Asian countries. Our R&D facilities, INOAC TECHNICAL CENTER, are located in Japan, China and North America where our R&D teams work and collect information from around the globe to take full advantage so that INOAC can enhance its innovative approaches.
GLOBAL NETWORK
Besides domestic networks across Japan, we also have worldwide headquarters in the U.S., China and Thailand. Additionally, we locate production, sales and development sites in North America and Asia as well as in Indonesia, South Korea and Singapore.
We have diversified our business all over the world.
To accommodate local requirements and needs, we are able to suggest manufacturing systems on a global scale including R&D, technology to process and mold materials and mass-production.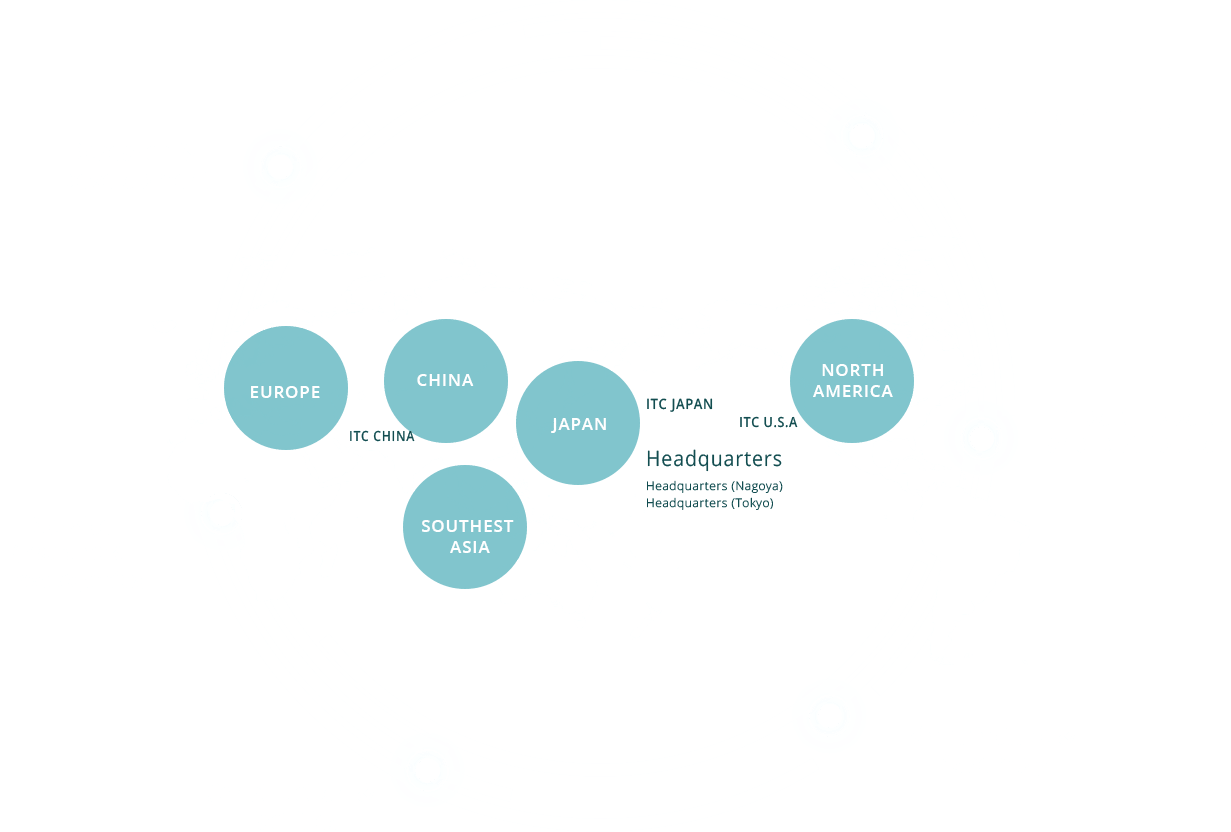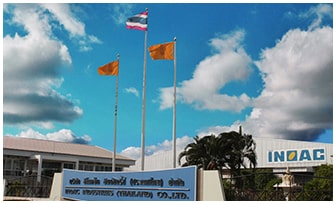 Inoac Automotive (Thailand) CO., LTD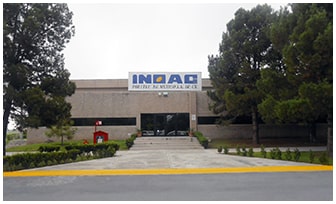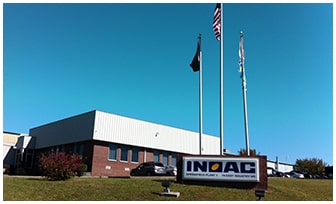 Inoac Group North America, LLC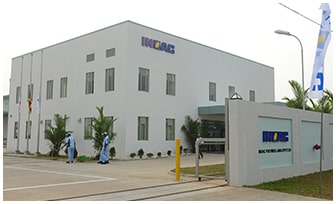 Inoac Polymer Lanka (PVT) LTD.
INOAC in your life
INOAC contributes to your life in many ways.
INOAC offers various products including:
Components for automotive
Bullet train and motorcycle
IT sectors such as personal computers, mobile phones
Housing sectors
Rubber products
Cosmetics such as bottles and foundation puffs.
The various types of materials which INOAC manipulates along with the world's top level technology contribute to realize more comfortable and convenient life.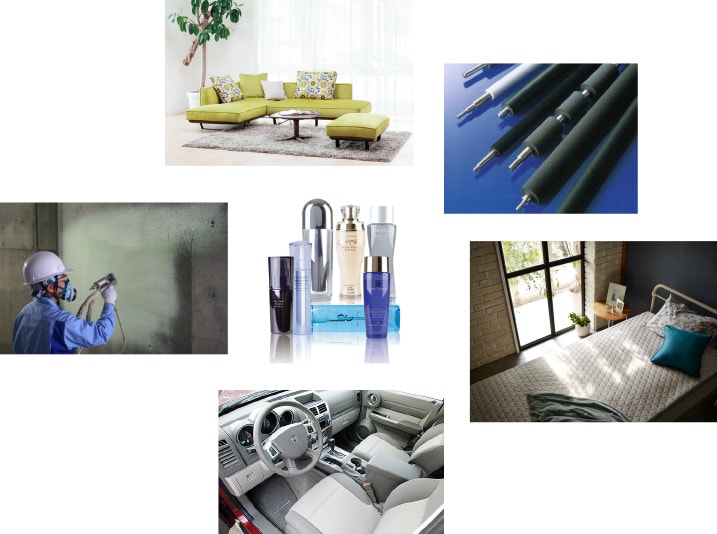 Promise To Our Future
INOAC's challenge is keep on offering the promise of a rich and comfortable future.
To contribute to the environmental technology, INOAC will strive to establish safe and comfortable technology for projects such as eco-house, geothermal energy applications, and R&D in the area of agriculture.
As forests co-exist with the entire ecosystem, INOAC also co-exists with society, respecting human rights and the environment.
INOAC also has an initiative for CSR (Corporate Social Responsibility) through cultural events and human resource development. Through these activities, we believe that we can enrich society through genuine communication.
"Innovation & Action
...Keywords for a promising future