INOAC set up the 6th affiliate company in Vietnam
INOAC established the 6th affiliate company in Vietnam: INOAC LIVING VIETNAM which manages the development and sell comsumer products such as bedding and furniture.  
INOAC CORPORATION is a Japanese leading company of polymer chemistry which was the very first to introduce polyurethane foaming technology in ASIA.
The first conpany of INOAC group in Vietnam is INOUE RUBBER VIETNAM CO.,LTD established in 1997 to produce motorcycle tires. For 20 years since then, by producing high quality products with IRC brand and today, it becomes one of the most reliable Japanese brand among Vietnam consumers.
Then, in 2005 INOAC VIETNAM was started operation and has produced many kinds of products applied for printer, automobile, motorcycle, mainly made by polyurethane foam and rubber. In 2016, INOAC VIETNAM invested PU foaming factory to produce highest quality PU foam material in Vietnam.
After that, INOAC is aggressively investing in manufacturing in Vietnam, INOAC POLYMER VIETNAM in Ho Chi Minh City (2014), TOYOTA BOSYOKU INOAC VIETNAM in Hanoi (2015), INOAC INDUSTRIAL PRODUCT(2015) in Vinh Phuc was established in sequence.
And this time, INOAC newly established INOAC LIVING VIETNAM as a first trading company to catch the expanding consumer market here. With the various kinds of living products produced based on the Japanese standard of quality, INOAC LIVING VIETNAM will bring more comfort for Vietnamese life.
The first product is mattres lines named "AEROFLOW" which is INOAC's global strategic bedding brand. With most advanced technology of foaming, AEROFLOW provides comfortable feeling and high performance to let people enjoy a better sleep.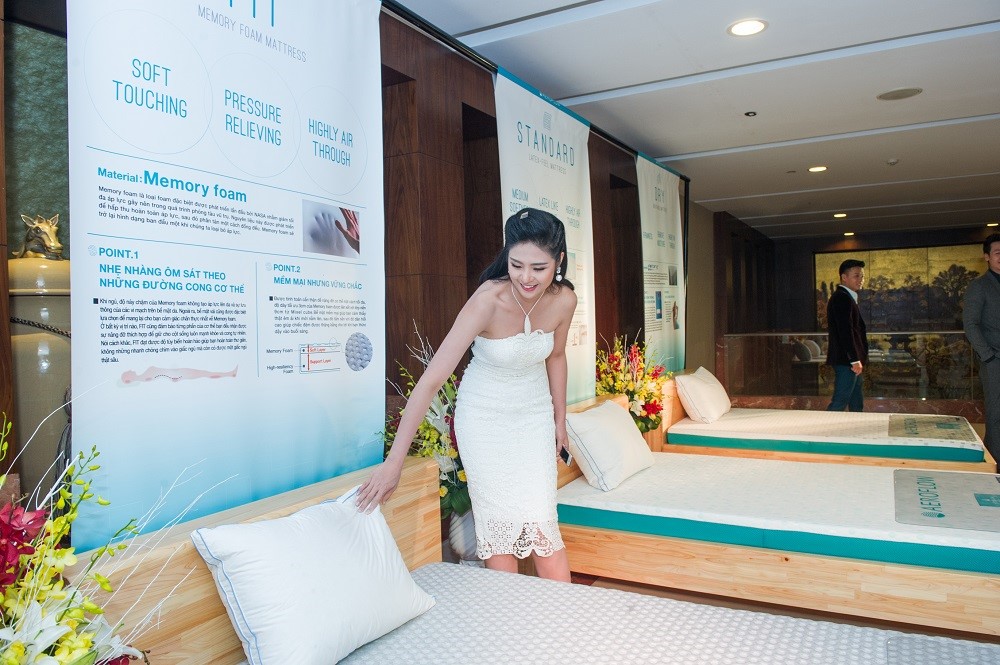 The address of INOAC LIVING VIETNAM CO.,LTD. ; The 3rd floor, Hoa Binh Internatonal towers, 106 Hoang Quoc Viet street, Ha Noi. Here displays the newest product of INOAC particularly for Vietnamese market: Aeroflow high-grade PU foam cushion with 3 main products: "Standard", "Dry" and "Fit".